Wilmer Valderrama, star of NCIS, has revealed an exciting new look at the massive cast assembling for the hit franchise's first-ever three-way crossover event.
Fans were taken aback earlier this year when CBS announced that the NCIS franchise would bring all three ongoing series together for an epic crossover event in 2023. As production on the episodes continues, Nicolas Torres star Wilmer Valderrama has confirmed that stars from NCIS: Hawaii and NCIS: Los Angeles have been on set in his latest behind-the-scenes Instagram post.
Wilmer has confirmed that key cast members from all three NCIS series are currently on set for the upcoming crossover.
The special NCIS event was announced earlier this year and is set to kick off the new year with a January air date.
Viewers are left guessing which of their favorite agents will appear in the episodes because several members of the teams have yet to meet on-screen.
In his latest Instagram Story, the actor best known for playing Agent Torres appears to have confirmed a full cast list for the episode.
His backstage footage shows several chairs embroidered with names that NCIS fans will recognize.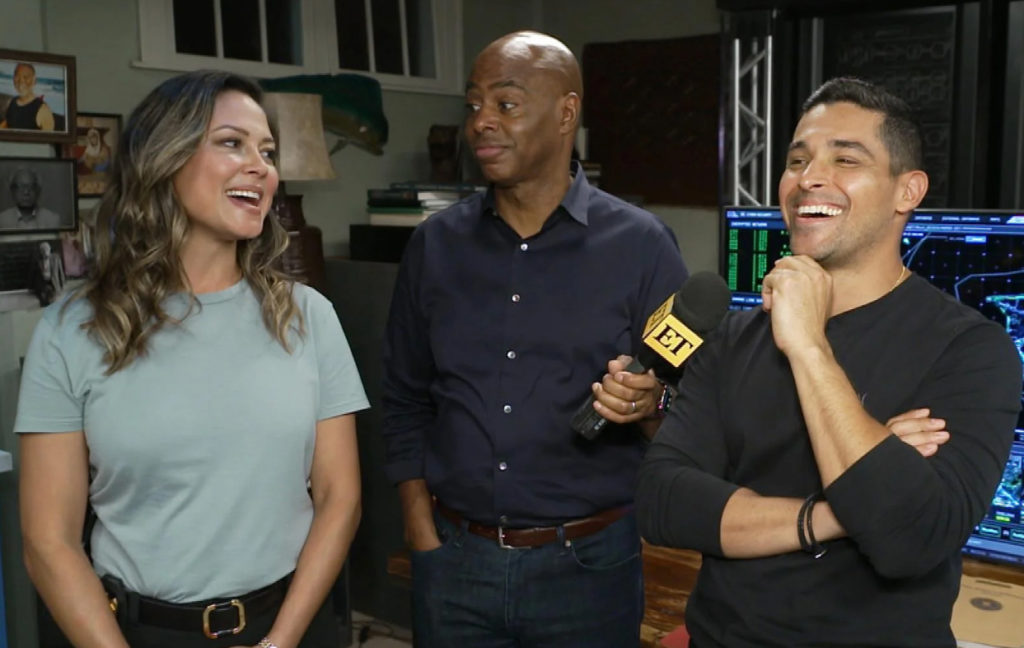 He begins by confirming that Katrina Law and Vanessa Lachey will reprise their roles as Jessica Knight and Jane Tennant, respectively, following the NCIS and NCIS: Hawaii crossover earlier this year.
Moving on, he revealed that Noah Mills, best known as Jesse Boone from Tennant's Pearl Harbour team, will also be a part of the action.
G Callen (Chris O'Donnell) and Sam Hanna (LL Cool J) from NCIS: LA will also be meeting the mainline team for the first time in over a decade.
In addition, Brian Dietzen, Sean Murray, and, of course, Wilmer will be in the same row as Dr Jimmy Palmer, Tim McGee, and Torres for the team's next mission.
Finally, Wilmer asked his new co-star, Gary Cole, to reveal his name on the chair he was sitting in, confirming the addition of new team leader Alden Parker.
For the time being, this is one of the most comprehensive official cast lists for the upcoming episodes, though fans can expect to see plenty of other familiar faces.
Wilmer previously posted a selfie with a slew of co-stars from the other NCIS spin-offs, many of whom were not mentioned in his latest post.
"Gonna go ahead and leave this 'first time ever' over here," he captioned the photo.
"How about Three's Company?" Or three NCIS teams collaborating on a single epic case? Coming soon……"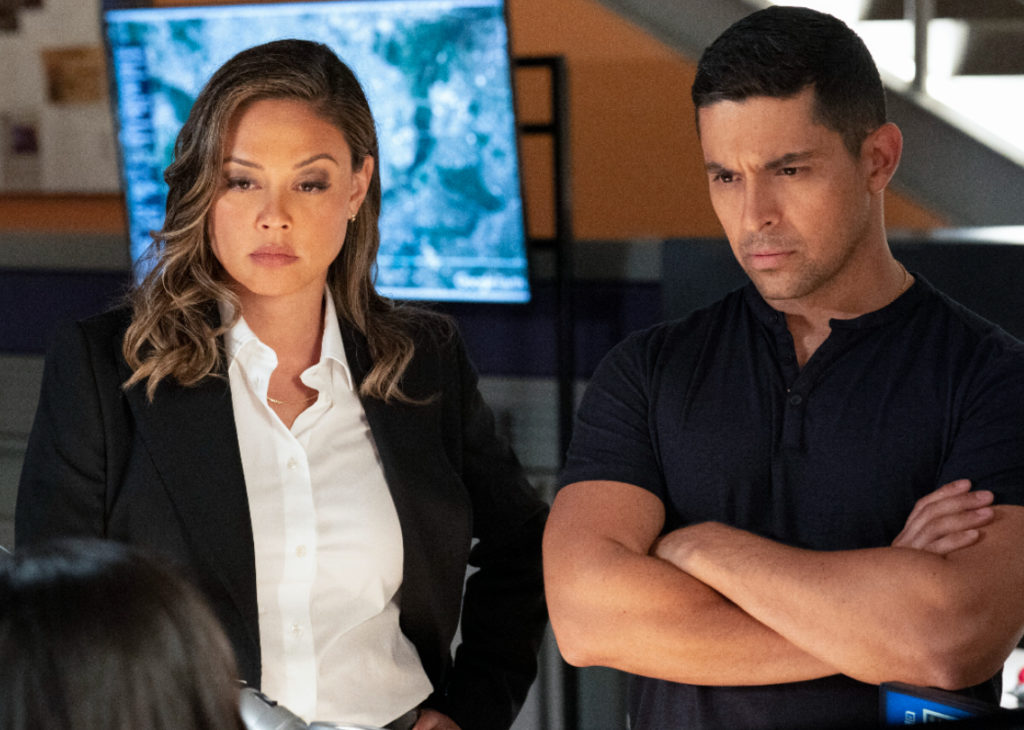 Agents Hanna and Callen from NCIS: Los Angeles were present, as were Eric Christian Olsen, Daniela Ruah, Medalion Rahimi, and Gerald McRaney.
This confirms the appearances of Marty Deeks, Kensi Blye, Fatima Namazi, and Admiral Hollace Kilbride, though Hetty Lange (Linda Hunt) remains unconfirmed.
There's also no word on whether long-time team leader Leroy Gibbs (Mark Harmon) will make a surprise return after leaving last year.
Additionally, Vanessa was joined by her co-star Yasmine Al-Bustami, who plays fan favorite agent Lucy Tara.
Some key cast members have yet to be confirmed, but CBS should be releasing plenty more information about the crossover before the end of the year.
Meanwhile, all three NCIS series will return soon for more heart-stopping action and riveting drama.
Related News – Be sure to get some more news when it comes to NCIS.