Michael Weatherly was a regular on the long-running CBS procedural series "NCIS," appearing in all 13 seasons. However, the actor's hesitation nearly kept him from landing one of his most well-known roles. Weatherly portrayed Senior Field Agent Anthony DiNozzo, a sometimes male chauvinist and sometimes charming goofball Agent on "NCIS."
With all of its own spin-offs, including "NCIS: Los Angeles" and "NCIS: New Orleans," fans may forget that "NCIS" is a spin-off of the 1995-2005 procedural "JAG." "NCIS" premiered in 2003, created by "JAG" creator Donald P. Bellisario and Don McGill. Bellisario is a television legend, having created such classics as "Airwolf," "Magnum P.I.," and "Quantum Leap." When the call came in, Weatherly naturally went to meet with Bellisario, but he wasn't sure how he felt about joining this new project.
Weatherly was concerned with portraying a true Italian cop on NCIS.
Michael Weatherly told The Futon Critic that he was hesitant to join "NCIS" because of the stigma associated with joining a "JAG" spin-off series. "I was a little hesitant at first," he admitted. But I went to Australia and had dinner with Don Bellisario, and his personality, storytelling, presence, and everything kind of won me over."
As a fan of Bellisario's classic series "Magnum P.I.," Weatherly simply wanted to ask the creator fanboy questions, but Bellisario's idea for "NCIS" won him over throughout the meeting. "I was like, 'This could work,'" Weatherly said. But then I realized my character's name was Anthony DiNozzo, and he's clearly supposed to be [an] Italian homicide cop from Baltimore who's gritty, edgy, and street."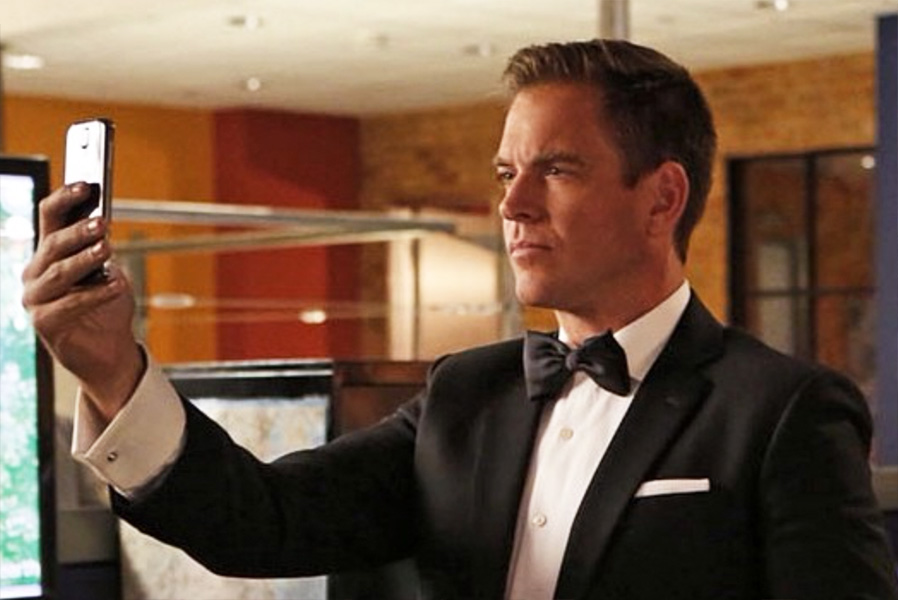 "I'm the WASP from the boarding school whose instincts could only come from how to slip out when the dorm master has shut out the lights for the night," Weatherly said of his own upbringing. "I'm 'Homicide,' not 'School Ties.'" He didn't think he'd be a convincing street-smart Italian detective, and he couldn't imagine being the first choice for the part.
Weatherly believed he had a 50/50 chance of landing the role after dinner with Bellisario. He admitted that he wasn't sure whether the pilot would be picked up at first. However, the show was picked up for a second season, and Weatherly played a key role on "NCIS" through Season 13.
Related News – Be sure to get some more news when it comes to NCIS.