Season 14 of CBS's "NCIS: LA" is the series' final season, and the end is near!
The two-part series finale will kick off on May 14th with "New Beginnings."
Plot:
"When an ATF agent goes missing, the bureau seeks the NCIS team's assistance in investigating stolen military-grade weapons and locating the agent; Callen and Anna continue to plan their wedding; and Rountree's sister interviews for medical school."
Part 2 of "New Beginnings" will premiere on May 21st.
Plot:
"The NCIS team continues the case with ATF and the stolen military-grade weapons; Callen and Anna decide to have an impromptu wedding."
Part 2 of the series finale will air at 10 p.m., followed by a one-hour Entertainment Tonight special titled A Salute to NCIS: Los Angeles. The retrospective, hosted by Kevin Frazier, will include footage and interviews with cast members from the previous 14 years, as well as new interviews, favorite memories, and behind-the-scenes moments.
Here's two TVLINE exclusive photos: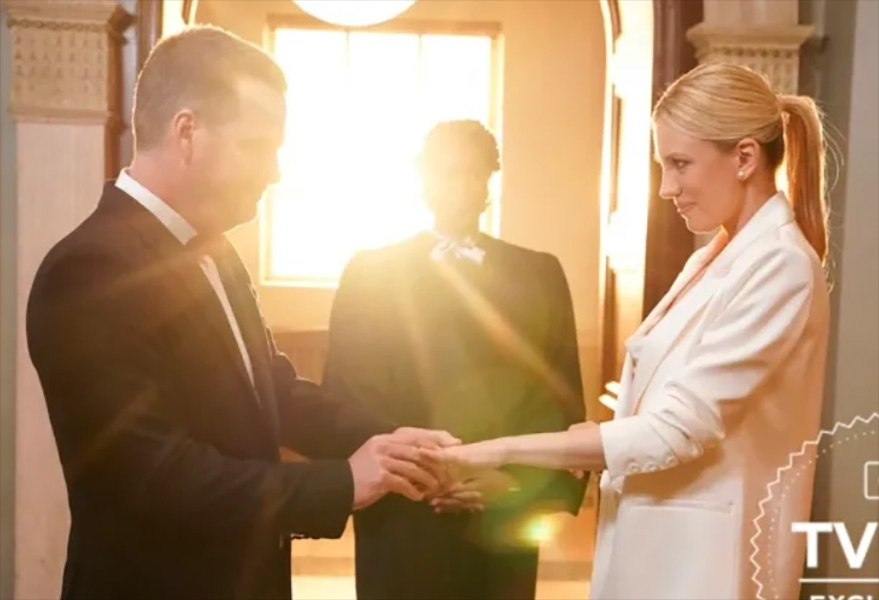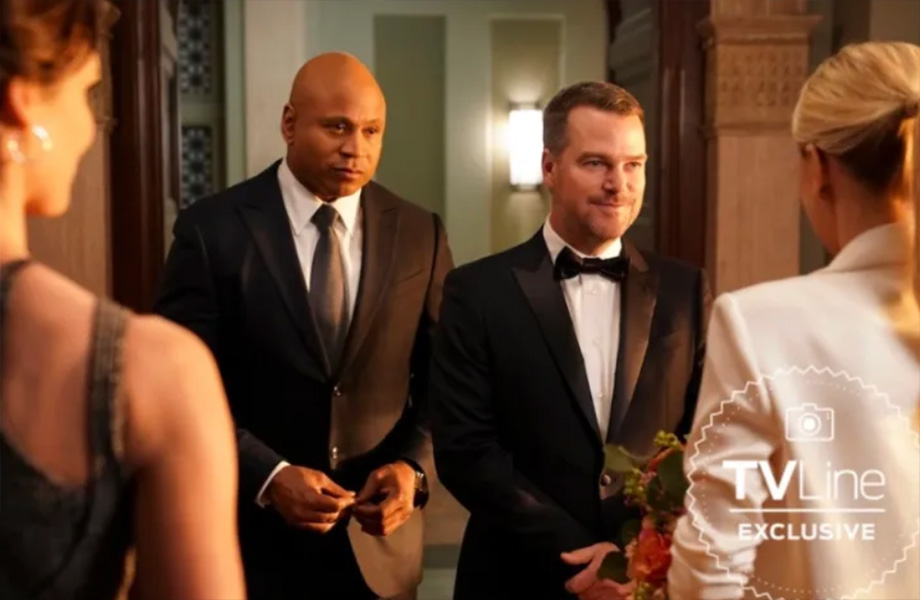 Chris O'Donnell, LL Cool J, Linda Hunt, Daniela Ruah, Eric Christian Olsen, Medalion Rahimi, Caleb Castille, and Gerald McRaney star in NCIS: Los Angeles. Duncan Campbell, Alicia Coppola, Natalia del Riego, Richard Gant, Bar Paly, Kavi Ramachandran Ladnier, Pamela Reed, and Tye White are among the returning cast members. The action drama revolves around the Los Angeles-based NCIS division, which is tasked with apprehending dangerous and elusive cr1minals who pose a threat to US security.
Special Agent "G" Callen (O'Donnell) infiltrates the cr1minal underworld as a chameleon, and his partner, Special Agent Sam Hanna (J), is a former Navy SEAL. Operational Manager Henrietta "Hetty" Lange (Hunt) leads the team, which also includes Special Agent Kensi Blye (Ruah), the exceptionally bright daughter of a slain Marine, Marty Deeks (Olsen), a seasoned LAPD undercover detective, Middle East specialist and cryptologist Fatima Namazi (Rahimi), and former FBI Agent Devin Rountree (Castille).
Retired Admiral Hollis Kilbride (McRaney) works with the team while keeping them on their toes. This close-knit unit is regularly dispatched into life-threatening situations and relies on one another to do what is necessary to protect national interests.
Related News – Be sure to get some more news when it comes to NCIS.