The latest episode of "NCIS: LA" Season 14 saw an increase in ratings after hitting a season low during the previous episode!
"Glory Of The Sea" was the title of Episode 6.
"NCIS is called in after Rear Adm. Ted Gordon is kidnapped from his home; Kensi struggles with being the fun parent; and Deeks goes apartment hunting with his mother."
The episode received 3.928M views and a .30 demo.
Up from the last episode 3.563M views and .35 demo.
Congratulations to everyone on the cast and crew!
Chris O'Donnell, LL Cool J, Linda Hunt, Daniela Ruah, Eric Christian Olsen, Medalion Rahimi, Caleb Castille, and Gerald McRaney star in NCIS: Los Angeles. Duncan Campbell, Alicia Coppola, Natalia del Riego, Richard Gant, Bar Paly, Kavi Ramachandran Ladnier, Pamela Reed, and Tye White are among the returning cast members.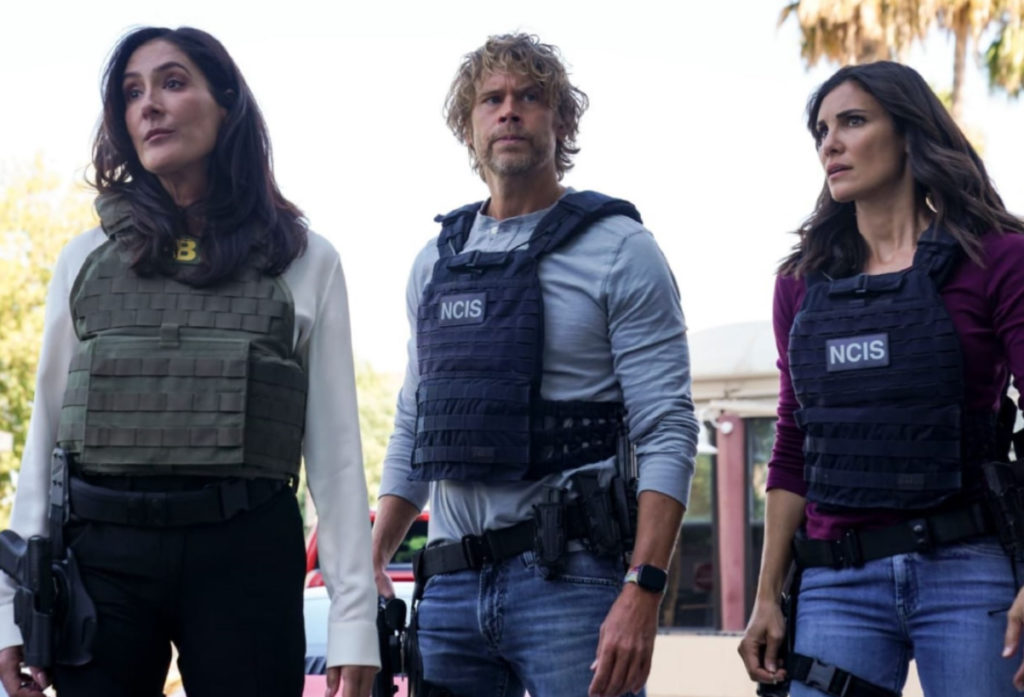 The action drama revolves around the Los Angeles-based NCIS division, which is tasked with apprehending dangerous and elusive cr1minals who pose a threat to US security. Special Agent "G" Callen (O'Donnell) infiltrates the cr1minal underworld as a chameleon, and his partner, Special Agent Sam Hanna (J), is a former Navy SEAL. Operational Manager Henrietta "Hetty" Lange (Hunt) leads the team, which also includes Special Agent Kensi Blye (Ruah), the exceptionally bright daughter of a slain Marine, Marty Deeks (Olsen), a seasoned LAPD undercover detective, Middle East specialist and cryptologist Fatima Namazi (Rahimi), and former FBI Agent Devin Rountree (Castille).
Retired Admiral Hollis Kilbride works with the team while keeping them on their toes (McRaney). This close-knit unit is regularly dispatched into life-threatening situations and relies on one another to do what is necessary to protect national interests.
Related News – Be sure to get some more news when it comes to NCIS.