If you'd asked us two years ago, we'd have said that NCIS couldn't go on without Mark Harmon, that his final episode as Leroy Jethro Gibbs would have to be the series finale or, at the very least, in the final season. But then Harmon left in Season 19 Episode 4, leaving Gibbs behind in Alaska after wrapping up a case. The series has continued to be successful despite his absence. (Sure, the ratings aren't what they used to be, but it's still a hit despite the night change.)
The drama focused on whether Timothy McGee (Sean Murray), the team's senior most agent, would take over. (He made the decision not to.) Alden Parker (Gary Cole), a transfer from the FBI who assisted Gibbs while he was technically a fugitive, became the team's new leader. Following the departure of Emily Wickersham in Season 18, Katrina Law's Jessica Knight transferred following a tragedy involving her REACT team.
Overall, NCIS has handled the post-Gibbs era as best it can, which has allowed the show to explore what his departure means for those he left behind, particularly Nick Torres (Wilmer Valderrama), who has been in therapy. No, it's not the same, especially with all of the other cast changes over the years, but the past year's worth of episodes has shown that that's fine. There are still plenty of cases for the team to solve, new backstories to discover with the additions, and new areas to discover with everyone, and it all adds up to an hour of TV worth watching each week.
"A couple years ago, we hired a fantastic writer named Marco Schnabel, and he was asking me, 'When are we going to get our pickup?'" And I asked him, half-jokingly, but also half-seriously, 'What do you mean the pickup? "There has always been NCIS, and there will always be NCIS," executive producer Steven D. Binder said last spring to TV Insider. "And that is exactly how we feel. That may not be the case, but after 20 years, it's difficult to imagine that this year will be the last. So, if people continue to watch, we'll keep making the show, and people will continue to watch."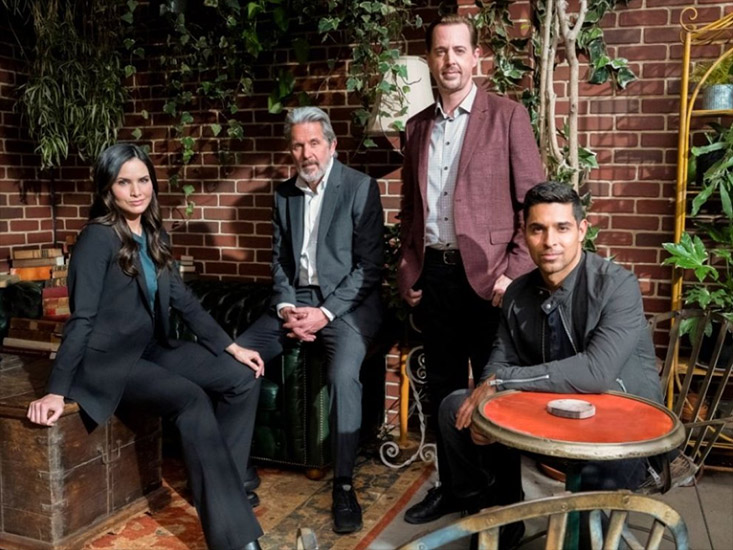 "I just don't see this show ever ending," he continued. "I believe that if we keep telling good stories, the show will continue." He was aware that having Harmon leave was a test. "It's truly amazing. "I was hopeful — because I had to be, and it's so against my nature — that we could keep going without Gibbs," he explained. "We've lost a lot of people, but Gibbs is Gibbs; is this the one who's going to break us? That it wasn't."
NCIS, like all shows, cannot last forever. So, while we wouldn't necessarily say that Season 20 should be its final, when might it be a sign that it's time to say goodbye? We'd make the case when Murray leaves, because he's the only remaining team member who played a significant role in Season 1. McGee was introduced as the rookie in Episode 7 ("Sub Rosa") and has since progressed to senior field agent. (In Season 2, he was promoted to series regular.)
David McCallum has been with NCIS since the two-part backdoor pilot on JAG as Dr. Donald "Ducky" Mallard, but has since stepped back into a reduced role. Dr. Jimmy Palmer, Brian Dietzen's son, is now the Chief Medical Examiner. He was introduced in the first season as well, though he only appeared in three episodes.
But what are your thoughts? Should Season 20 be the final season of NCIS? Let us know in the comments below.
Related News – Be sure to get some more news when it comes to NCIS.