NCIS star Wilmer Valderrama has shared a massive spoiler from season 20 as he and the rest of the cast continue to film new episodes.
According to a new clip the actor shared on his Instagram page, Nick Torres (played by Wilmer Valderrama) will soon reunite with a rather irritable NCIS fan-favorite later in season 20. Valderrama used his cellphone camera to reveal Zane Holtz has returned to the set of the CBS cr1me drama, giving fans a sneak peek into production.
Holtz first appeared on NCIS in season 10, playing Petty Officer Third Class Kevin Wyeth.
Eight years later, in 2021's Gut Punch, the Canadian actor reprised his role as NCIS Special Agent Dale Sawyer opposite former leading man Mark Harmon.
Then, in season 19, Dale Sawyer reappeared for the second time in Fight or Flight, the 12th episode of that season.
Holtz is back thanks to Valderrama and almost a year after his last appearance on NCIS, and the Nick Torres star couldn't help but poke fun at his return in a behind-the-scenes reveal.
In a clip posted to his Instagram, Valderrama began filming from the set of season 20 while sitting in the front seat of a vehicle.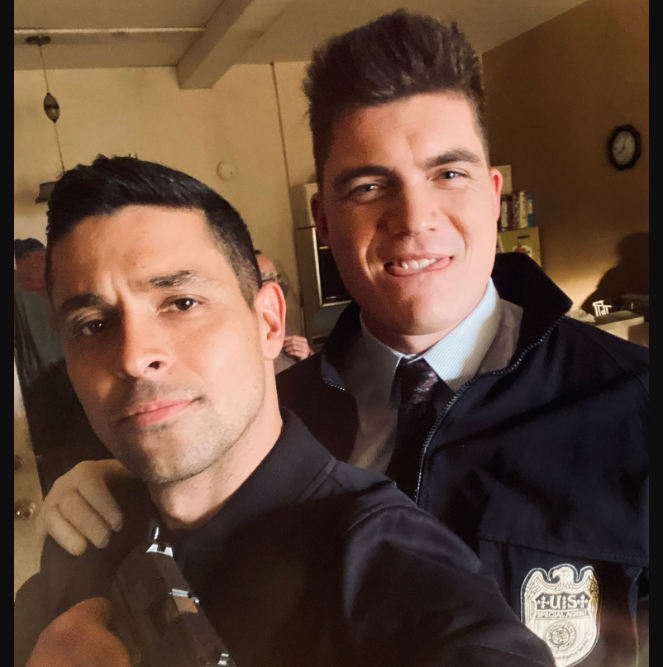 "You know, here on set of NCIS, our incredible crew, and a little bit of a surprise," Valderrama said as he started recording.
Valderrama then panned the camera around to reveal Holtz sitting in the front seat with him.
"Oh, man," Valderrama exclaimed, feigning exasperation. "Your favorite bully has returned."
Holtz celebrated by clasping his hands and singing, "Let's get down, let's gown to business."
"I'm going to leave it right there," Valderrama said, with a sigh and a smirk.
It's unclear how Sawyer will return to the action, but it appears he'll be in close quarters with Torres.
And the last time the two characters appeared on screen together, it's safe to say they didn't get along.
Torres was worried when Sawyer hinted that he might be joining the team as his replacement.
After all, Torres struggled to deal with his inner demons in season 19, even taking to the ring to vent his rage in a brutal MMA fight during an undercover mission gone wrong.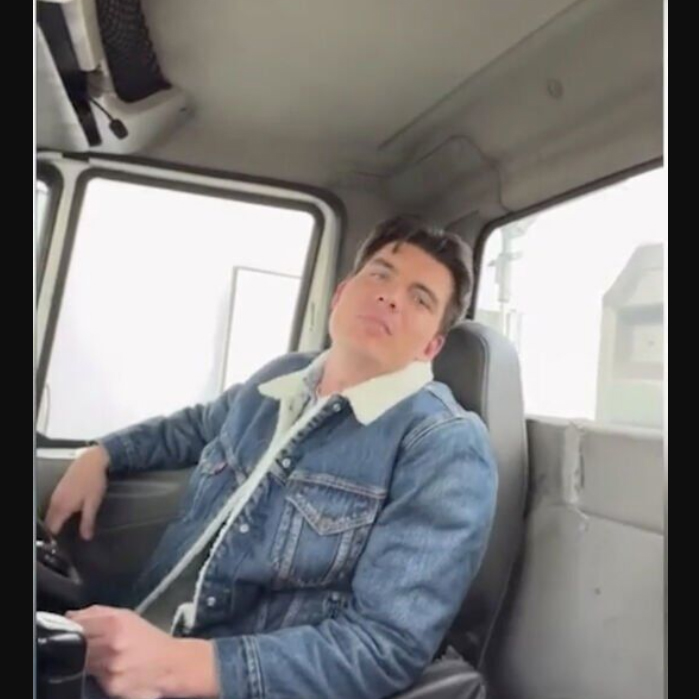 In the end, Sawyer was able to assist Torres, McGee (Sean Murray), and others in getting to the bottom of the case they were dealing with, while Torres fought an accomplished fighter in the ring.
The episode was undoubtedly one of the season's highlights, with fans pleading for Holtz to return as a main character due to his onscreen chemistry with Valderrama.
Alyssa Cirocco, a Twitter user and NCIS fan, pleaded at the time: "Petition to keep Zane on regularly please and thank you."
"NCIS needs to make Zane Holtz a series regular," Bailee Smith-Garcia added.
"Just make zane holtz a regular on ncis already," @swiftgeckos said. (sic)
Although Holtz is not listed as a recurring star at the time of writing, fans will undoubtedly be pleased to see him and Valderrama reunite in season 20.
Related News – Be sure to get some more news when it comes to NCIS.