Is Tony DiNozzo returning to the Naval Yard? Michael Weatherly, the former NCIS star, appears to have confirmed his return.
In a tweet about sushi, Weatherly suggested a DiNozzo comeback. Although DiNozzo would also quote a movie line, it sounds very Tony-like.
Here's the tweet that sparked NCIS fans' interest in one of their favorite characters. Tony was probably the second favorite after Mark Harmon's Gibbs.
Weatherly posted a selfie with the caption:
"So, during sushi lunch, the server inquired, "What's next, Michael?" I mentioned a podcast and possibly an indie film, as well as another round of DiNozzo at some point. 'No-sorry-your what's next sushi dish?' she said, staring at me. Humbled, I of course requested jalapeo hamachi. And the money."
There has been a lot of speculation in recent months about a possible Weatherly NCIS return. In 2016, he left the show. Bull, another CBS series, centered on him. Weatherly played Jason Bull, a jury consultant who was modeled after Dr. Phil McGraw. However, CBS cancelled Bull this spring, leaving Weatherly with a lot of free time. He'd been on CBS prime time for 19 years in a row. He appeared in 306 episodes of NCIS and 125 episodes of Bull.
Weatherly was a member of the original cast of NCIS when it debuted in 2003. Weatherly portrayed DiNozzo as a flirtatious, sometimes inappropriate agent. But he was also Gibbs' right-hand man (Mark Harmon). Gibbs enticed him away from the Baltimore Police Department. And if DiNozzo got too out of hand, which happened at least once per episode, Gibbs would give him a gentle tap on the back of the head. On NCIS, it became a running gag.
Tony was said farewell in an episode titled "Family First." That's when Tony discovered he was the father of Tali, Ziva's child. NCIS received word that Ziva had died in an explosion at her father's farm in Israel. Cote de Pablo, who played Ziva on the show, had left three years before. Tony was encouraged by Gibbs to raise his daughter and prioritize his family. After all, Gibbs had experienced the loss of a wife and a daughter.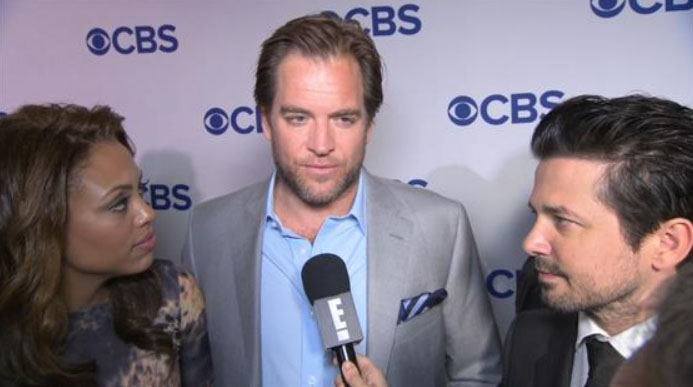 In 2019, NCIS resurrected Ziva from the d3ad, explaining that she'd faked her d3ath to find out who was trying to k1ll her. After her second stint on the show, Ziva flew back to Paris to raise her daughter with Tony.
Weatherly, on the other hand, hasn't appeared on the show in six years. Several cast members have left the show. Only McGee (Sean Murray) and Jimmy (Brian Dietzen) remain from the first season on a full-time basis. Ducky (David McCallum) makes an appearance now and then. He's 89.
NCIS fans were desperate for the DiNozzo news to be true. "Please, I'll take another round of DiNozzo any time, the more the merrier," one fan wrote. Or, even better, a round of DiNozzo, Ziva, Tali, and their joyous reunion. "With uncles McGeek and Gibbs."
Another used Tony-specific lingo with a hint of Gibbs.
"I'm surprised the waitress didn't smack him on the head," an NCIS fan wrote in response to Weatherly. "What a rookie blunder."
Related News – Be sure to get some more news when it comes to NCIS.