NCIS has released an epic new trailer for the upcoming three-way crossover event, and fans are unanimous in their praise!
The trailer was released on the show's official social media platforms, giving fans a taste of what they can expect on January 9th. The caption stated: "Prepare for our BIGGEST crossover yet. The #NCISCrossover Event will air on Monday, January 9th, and will feature three shows in one evening. Attend or be square."
Vanessa Lachey, who portrays agent Jane Tennant, began the video by telling viewers: "Hello there. What do you think? We're about to show you a first look at the first triple crossover. NCIS: Hawai'i, NCIS, and NCIS: LA are among the series. At the moment. Examine it out."
The trailer begins with Jane Tennant and Sam Hanna tied to chairs before black masks are ripped off their faces.
"You need to tell me everything if you want to survive," a mysterious woman is heard saying.
The clip shows the agents looking into the suspicious d3ath of a beloved professor, with Gary Cole's Alden Parker saying, "We follow the evidence until we find the truth."
Sam from LL Cool J Hanna then appears to ask Jane, "I'm guessing you have a plan?" "Take out the bad guys, pretty simple," she replied.
In January, the crossover will air.
The stakes are clearly high for the team in this investigation, with the trailer concluding with a troubling admission from Sam: "Whatever we've stepped into, it's big."
Fans couldn't help but share their joy in the comments section. Someone wrote: "I can't wait! It looks amazing!" another person added: "This is the most important thing on television that I want to see. Ever!"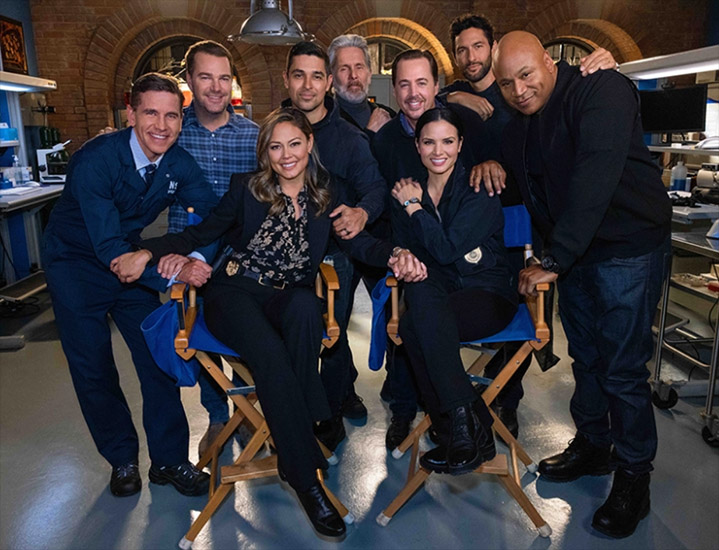 A third person added: "This is going to be fantastic!! I cannot wait."
Other fans expressed their desire for agent Gibbs to appear, with one writing, "I hope Gibbs will be there," and another tweeting, "I just wish Gibbs and Hetty could be a part of this."
Related News – Be sure to get some more news when it comes to NCIS.