The cast and crew of NCIS: Los Angeles are getting a head start on their farewells before heading into the sunset (or as far into the sunset as an Angeleno can go).
Caleb Castille, who has played Devin Roundtree on the CBS show since its 11th season, was among the first cast members to react to the news that the show's 14th season will be its final.
"Incredibly sad to hear that @NCISLA will not be returning for another season, but man, what an amazing accomplishment," Castille tweeted on Friday, January 20. "There are 14 seasons!" [Thank you] to the best fans [and] crew on the planet! I'll be eternally grateful for the chance. Signing off, Special Agent Devin Rountree."
Meanwhile, Eric Christian Olsen waxed nostalgic on Instagram. "What a spectacular journey we all shared," wrote the actor, who played Marty Deeks in Season 2.
On Saturday, January 21, Daniela Ruah, who plays Kensi Byle on the show, posted an Instagram update about the show's longevity. "It has been an absolute dream from Season 1 to Season 14, from 24 [years] old to 39," she wrote. "There are so many emotions to process and so many words to say. I'll save them for another time… I'm so grateful to have been a part of the NCIS: Los Angeles family. Because of all of you, the show has lasted this long."
Medalion Rahimi, who plays Fatima Namazi on NCIS: Los Angeles, commented on the news in an Instagram Story update. "What a ride," she wrote. "Thank you so much to everyone. Thank you for the wonderful memories, @cbstvstudios."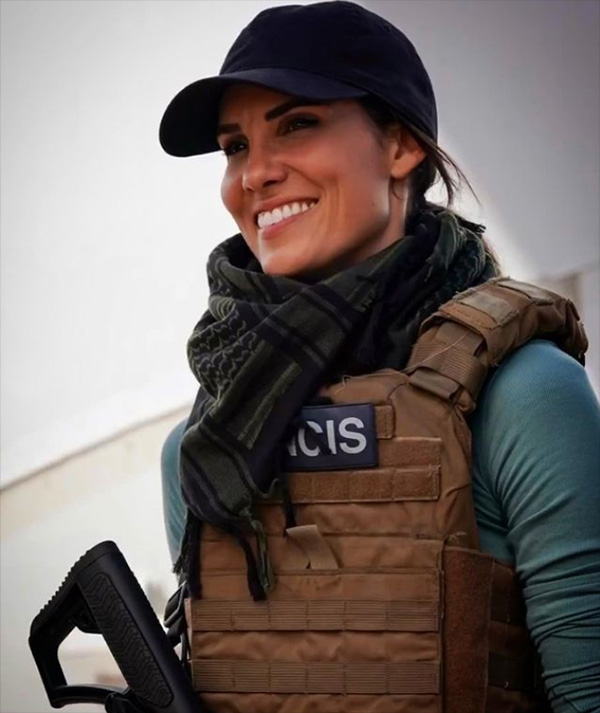 In his Instagram Stories, Erik Palladino, who has played Vostanik Sabatino since Season 3, praised the NCIS: Los Angeles cast. Palladino praised Chris O'Donnell ("total professional"), LL Cool J ("generous, as cool as it gets, and kind"), Ruah and Olsen ("all series regulars should follow your blueprint"), Castille ("you, young man, are a find"), and Medallion ("a lovelier actress does not exist").
CBS announced on Friday that NCIS: Los Angeles' Season 14 finale — and series finale — would air on May 14. "NCIS: Los Angeles has been a stalwart of our lineup for 14 seasons, with characters who were a joy to watch," CBS Entertainment president Amy Reisenbach said in a statement. "It's no surprise that this show became a global franchise. The cast, producers, and crew were fantastic network/studio partners from the start, and their teamwork, talent, and spirit shone through on screen. We are grateful for their collaboration and remarkable run as members of our CBS family, and we intend to give them the farewell they and their fans deserve."
Related News – Be sure to get some more news when it comes to NCIS.