The good news is that NCIS: Los Angeles executive producer R. Scott Gemmill wasn't always sure if the show would return for another season over the last few seasons. So he wrote season finales that he could live with also being series finales if the show wasn't renewed for another season.
"The last thing I want is to find out over the break that the show isn't coming back," Gemmill told TV Insider at a wrap party for the show on the historic Paramount lot. "Sometimes we wouldn't know until the upfronts [in May]."
However, Gemmill received official word from CBS that this season would be the final one for Sam (LL Cool J), Callen (Chris O'Donnell), and the OSP team. He went ahead and did what he'd done for the past few years: he left the show's characters in a satisfying place for the audience. "This time, we knew it was the end," Gemmill says. "In terms of showing what's going on in their lives, we went a little further than we might have."
On Sunday, May 21, the show will come to an end. One of the relationships explored in the show between now and then is that of retired Navy Admiral Hollace Kilbride (Gerald McRaney) and his son Alex (played by Christopher Gorham).
Unfortunately, because NCIS: Los Angeles is wrapping up so quickly, viewers may not get to see the father/son dynamic explored in depth. "Unfortunately, we were just experimenting," Gemmill says. "I was hoping for more time, but such is the nature of the beast."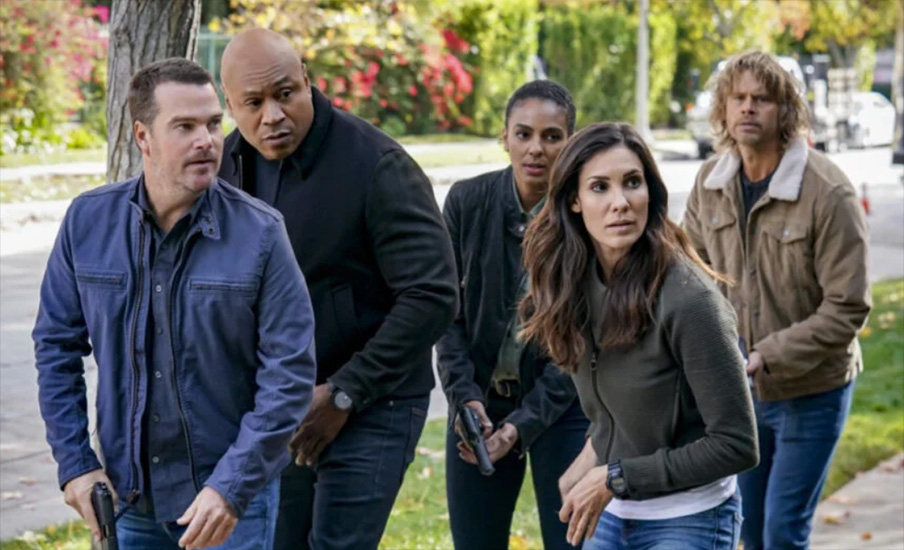 McRaney also hoped to delve deeply into the father-son bond, especially since Gorham is "dynamite…a really good actor," as he puts it. Can Alex and his father truly repair what has happened in the past now that he is an adult, or should the goal be to move forward?
"That's the key," says McRaney. "Just keep going. Repairing dysfunction takes some time. Taking that first step, on the other hand, is monumental." The actor believes that while scripted drama cannot automatically heal audiences' own family dynamics, it can "inspire people to solve [conflicts] for themselves."
McRaney says he had a great time working with Marilu Henner, who plays Hollace's ex-wife Elizabeth in the film. "She's just a joy, a sweetie," says the actor. "I'd known her for years but had never worked with her."
Is McRaney aware Henner possesses HSAM (Highly Superior Autobiographical Memory)? "We talked a lot about it," he says. "She recalled every detail of our first meeting at a charity event in my home state of Mississippi years ago. She has an incredible memory. I'm not sure if that's a blessing or a curse. I'd rather not remember a lot of things!"
Gemmill hopes that the finale of NCIS: Los Angeles will be remembered. He promises that a few familiar faces will appear before the final case is closed, as well as a few surprises. "It's difficult to write a finale because there's so much expectation," he says.
Which are his favorite series finales? "I recall Homeland. They staged a deception, and it was later revealed that Carrie [Claire Danes] was still working for Saul [Mandy Patinkin]. It was fantastic. Of course, there's the MAS*H finale. And Bob [Hartley, played by Bob Newhart] wakes up in bed with Emily [Suzanne Pleshette] in Newhart.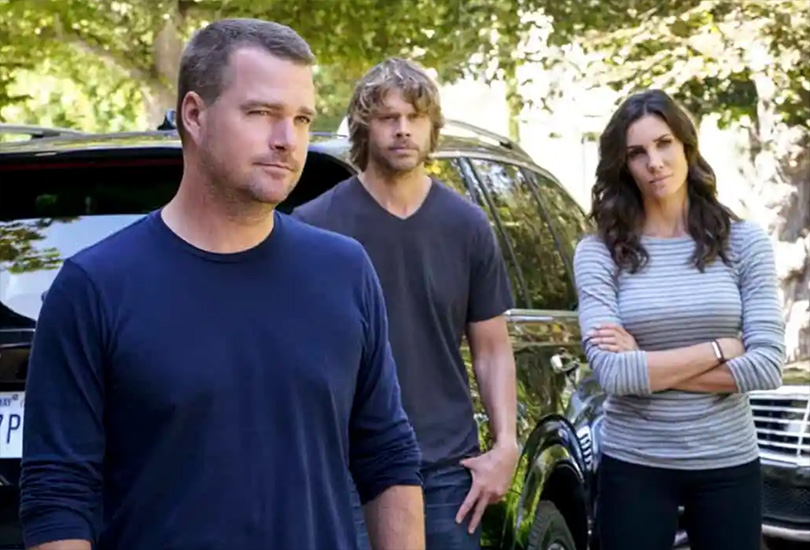 Almost the entire cast is eager to reprise their roles on another NCIS series (yes, they'll board a plane for Hawaii), but first they have to survive their own show's finale.
"I have such an incredible relationship with the studio and the network," Eric Christian Olsen says (Marty Deeks). "I believe Deeks has opportunities to appear [on other shows] and help tell stories." Meanwhile, he's off to CBS to produce the Matlock pilot starring Kathy Bates.
"These characters aren't going anywhere," O'Donnell says when asked if the NCIS: Los Angeles finale means we'll never see the show's cast again. "I love this group of people and I'd go anywhere to spend time with them — but there are no plans right now. Change is good. "I'm looking forward to reading more scripts."
While Gemmill claims that the finale will leave viewers "satisfied," there's no guarantee that everyone will make it out alive. "We gotta see what happens," LL Cool J teases before Sam appears on another NCIS show. "Does he survive the conclusion? We shall see."
While he agrees that audiences will be satisfied when the curtain falls, he points out that the word "satisfaction" can mean different things to different people. "I think it'll be fun, but I'm the guy who liked the Game of Thrones ending," he says, smiling.
Related News – Be sure to get some more news when it comes to NCIS.