NCIS Los Angeles was the first NCIS spin-off to be released in 2009.
NCIS fans rejoiced earlier this month when all three dramas came together for a one-night-only crossover. NCIS Los Angeles has been cancelled by CBS, and season 14 will be the final season. Here's everything we know so far about the end of NCIS: Los Angeles.
Why is NCIS: Los Angeles ending with season 14?
NCIS Los Angeles is the first spin-off from the original CBS police procedural, which debuted 14 years ago.
It has since been announced that it is tied for the fifth longest-running CBS primetime scripted show in history, thanks to the crossover special's strong ratings.
The exact reason for the cancellation has not been disclosed, but Deadline speculates that it could be due to budget cuts.
"The cancellation of a long-running drama with big-name leads filming in LA should not come as a surprise given the large price tag involved, especially at a time when networks across the board are looking to cut their spending," the publication reported.
What makes the show even more unique is that its original leads, LL Cool J as Sam Hanna and Chris O'Donnell as Callen, have appeared in every episode.
LL Cool J has since responded to the news on Twitter, stating that he already has other projects in the works.
Along with adorable photos of the cast, he wrote: "This NCIS crossover was a big hit!
"After 14 seasons, now is the time to wrap up @NCISLA on a high note!
"I'm excited to continue working with @CBSTVStudios. They invested in our series B round and became a strategic partner with @RockTheBells — stay tuned for more exciting news!"
The current 14th season of NCIS LA will conclude with a whopping 322 episodes.
The grand finale has already been announced for Sunday, May 14, on CBS, as well as streaming live and on-demand on Paramount+ in the United States.
Because the cr1me drama will only begin series 14 in the UK on Sunday, January 22, on Sky Max, viewers on the other side of the Atlantic will have to wait much longer for the final episode.
Unfortunately, this is not the first time that an NCIS drama has been canceled in recent years.
NCIS New Orleans was the second spin-off to premiere in 2014, but it only lasted seven seasons.
CBS canceled the drama two years ago, with the Scott Bakula-led show airing its final episode on May 23, 2021.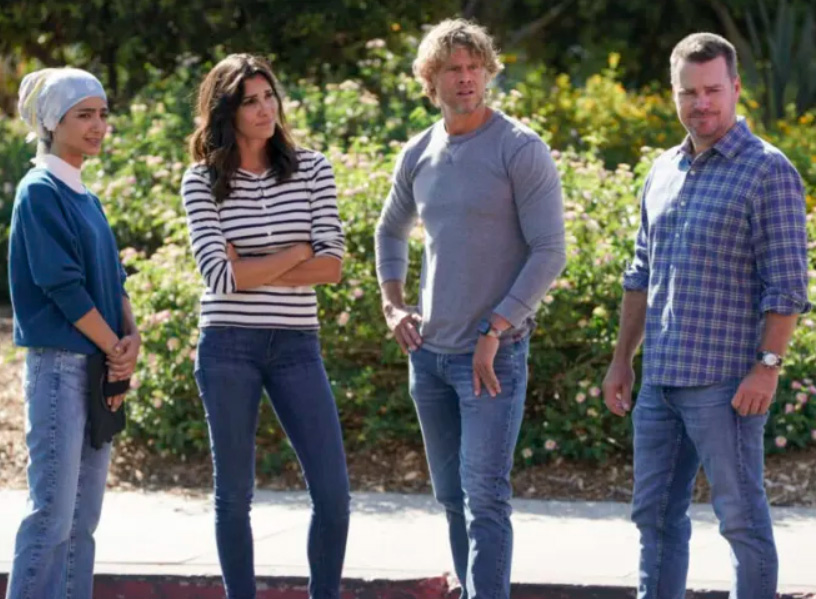 So far, it appears that the original show NCIS is still going strong, as it is now in its 20th season.
Viewers have also been enjoying the franchise's newest addition, NCIS Hawaii, which is now in its second season.
There are also plans for another spin-off, NCIS Sydney, to premiere soon.
R Scott Gemmill, executive producer and showrunner, said in a statement: "Our team has evolved into a true family, and their hard work and dedication have been critical to our success year after year.
"My heartfelt thanks go to the cast members who brought our characters to life with their empathetic performances – thank you for your talent, professionalism, and never-ending enthusiasm.
"Thank you also to our devoted viewers who adored our characters and followed their adventures.
"We are excited to bring the series to a close that is both satisfying and true to these beloved characters."
Related News – Be sure to get some more news when it comes to NCIS.