Marty Deeks star Eric Christian Olsen revealed what he took from the NCIS set in Los Angeles.
Although NCIS Los Angeles is currently on hiatus, fans are still devastated that the hit CBS drama will end after season 14. As the cast discussed their final day on set, actor Eric Christian Olsen revealed which Deeks items he refused to give up.
CBS announced earlier this year that NCIS LA would be cancelled after 324 episodes.
Following the season finale on Sunday, May 14, the long-running procedural will officially end.
The cast and crew recently shared photos from their final day on set on social media, giving fans a sneak peek at the finale.
Eric Deek Christian Olsen opened up about saying goodbye to the show, admitting that emotions were running high.
"I cried," the actor said of the final day, before giving "an impromptu speech."
"What I said, which is the fulfillment of dreams, and that the reason we chose this business was to come out here and tell stories, and we got to do that," she said.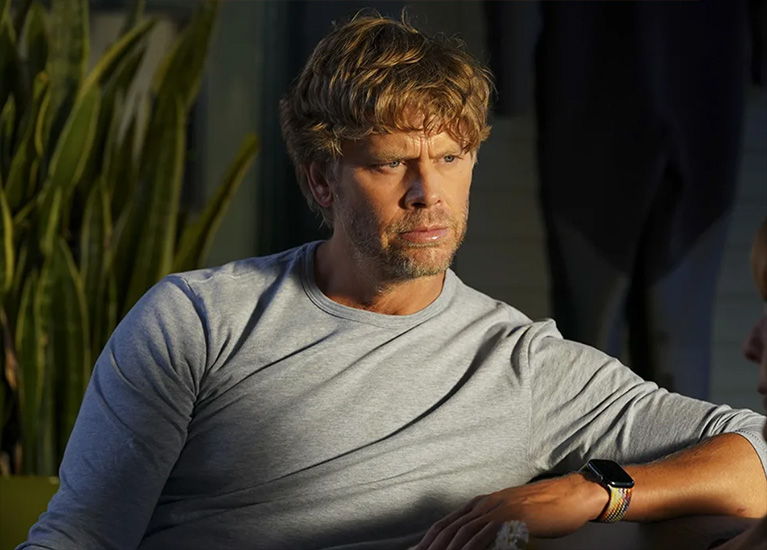 "We were able to tell 324 stories. My parents refer to it as "coming home on Sundays," as in "Eric's coming home on Sundays," and they get to watch it for an hour."
"It comes in waves of gratitude, sadness, and celebration," Eric said of his emotions.
During an interview with ET Online, Eric admitted to stealing some NCIS LA mementos.
At the wrap party, he wore one of Deek's jackets, indicating that Eric had taken ownership of the iconic blazer.
The actor also admitted to stealing Deek's set of dumbbells.
While filming the final episode, Eric's co-star and on-screen wife Daniela Ruah left fans in tears with an emotional farewell post to her character, Kensi Blye, on Instagram.
"Good night, Kensi," she wrote alongside a somber photo of herself in character. For 14 years, it's been an honor to be you."
Daniela also included the hashtags "#TheEnd #Fim #ThatsAWrap" in her caption in her native language of Portuguese.
Deeks and Kensi were introduced in season one, and after dating, they married in season ten.
"I want to thank both the network and studios for their partnership and support over the years," showrunner R. Scott Gemmill said in a statement.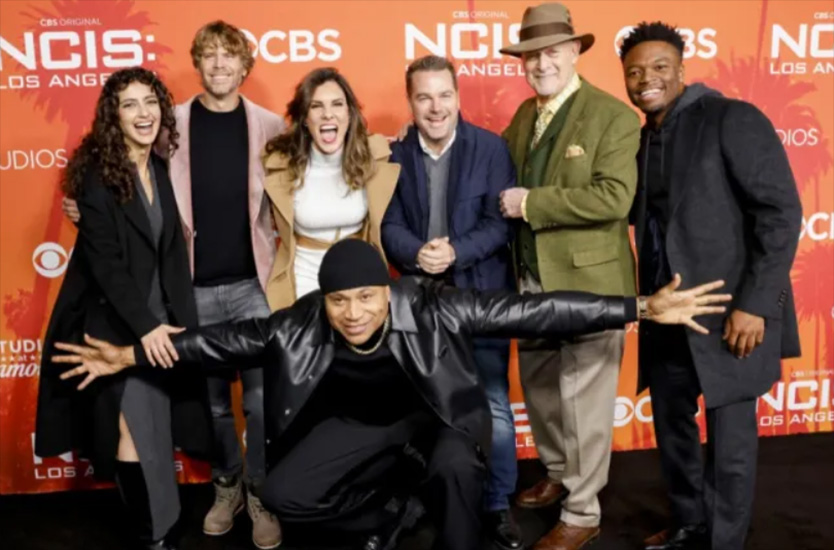 "Shane Brennan for providing us with such a fantastic playground, as well as my colleagues John P. Kousakis, Frank Military, Kyle Harimoto, and Andrew Bartels for their tireless efforts and collaboration episode after episode."
"Our crew has grown to be a true family, and their hard work and dedication has been fundamental to our success year after year," he continued.
"My deepest gratitude to the cast members, who have brought our characters to life with their impassioned performances — thank you for your talent, professionalism, and continuous enthusiasm.
"And thank you to our devoted viewers who adored our characters and followed their adventures."
We are excited to bring the series to a close that is both satisfying and true to these beloved characters."
Related News – Be sure to get some more news when it comes to NCIS.