NCIS fans are ecstatic after the show released a promo video for their upcoming crossover event.
Following the broadcast of the NCIS midseason finale on CBS on Monday evening, the show released the first look at its highly anticipated three-way crossover. After seeing the beloved characters all in one place, fans took to social media to express their delight.
When the cr1me-fighting NCIS franchise returns in January, the dedicated team of agents will collaborate in unprecedented ways.
Following the initial announcement, an insightful synopsis revealed that the NCIS agents from Washington, DC, Los Angeles, and Hawaii would reunite.
"While attending a beloved Federal Law Enforcement Training Center (FLETC) professor's retirement party, they find themselves investigating his sh0cking suicide," the plot states.
With fans eagerly awaiting its release, many were surprised to see the action-packed promo clip released by the franchise.
The teaser was made up of clips of the agents bravely approaching a house with their guns drawn.
Jessica Knight (Katrina Law) and Nick Torres (Wilmer Valderrama) were preparing to shoot as they approached the building, just as an explosion occurred.
Daniela Ruah wrote on Instagram:
This has been a beautiful experience! Can't wait for y'all to see what's in store… love the NCISverse familia 😊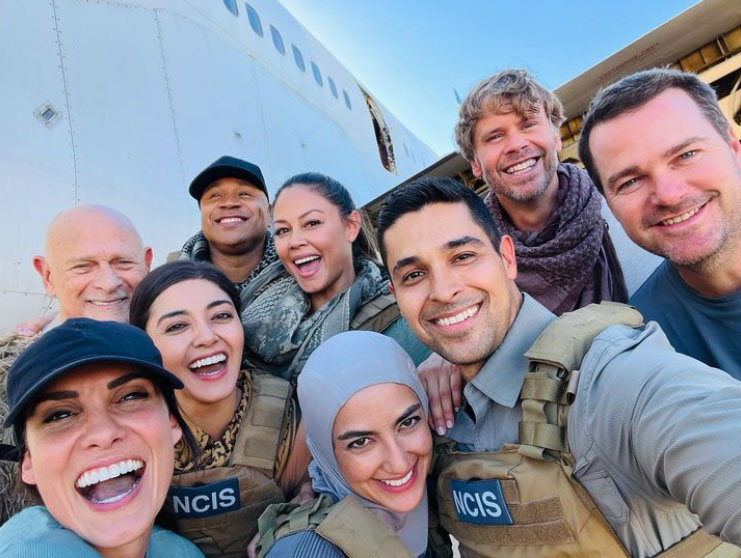 "Whatever we stepped into, it's big," said Sam Hanna (LL Cool J) as the various teams prepared for the major investigation.
In another scene, Sam, Torres, Timothy McGee (Sean Murray), Knight, Jesse Boone (Noah Mills), and Jane Tennant (Vanessa Lachey) were all standing in the same room.
"Call the Guinness Book of Records, we have the most senior field agents at a cr1me scene," Jane said.
This teaser captivated fans, who took to Twitter with great zeal and anticipation.
"THE CROSSOVER PROMO SJDHDKSH SCREAMING CRYING SHAKING," ecstatic @hawaii001105 wrote.
"I'm there…. it's on my calendar," another fan, @DBRATT77, tweeted.
"I just love how Tennant dominates the scene," @neixannd said.
"This crossover is on another level," wrote @littleswiftvera.
"I'm not ready, but I'm so ready," @allthepleasure added.
"I am so excited for the Crossover on January 2," said another fan, @KacyShip4Life.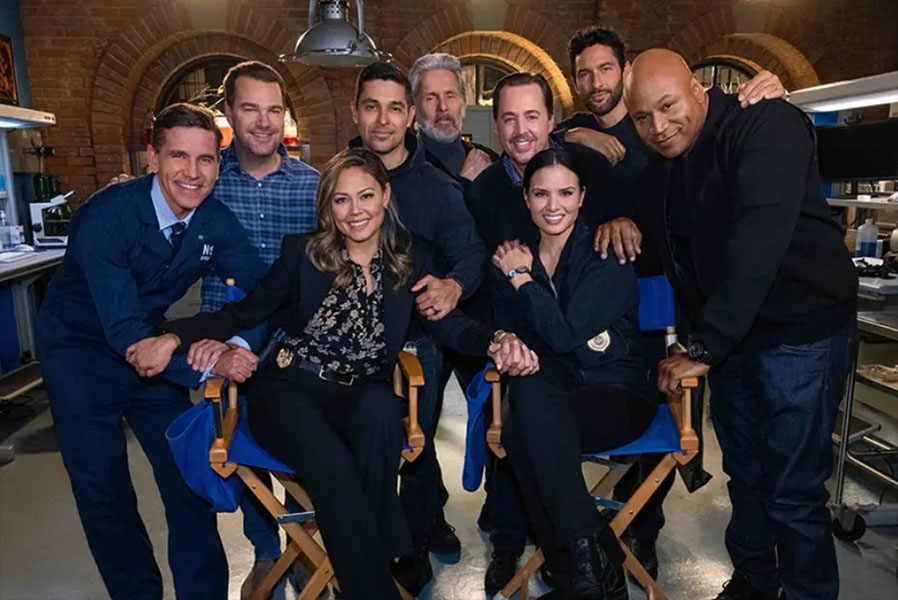 TV Line also released first-look images of the cast on the set of the crossover, in addition to a promo clip.
Daniela Ruah, Yasmine Al-Bustami, Medalion Rahimi, and Vanessa are photographed doing the Charlie's Angel pose in one photo.
In a second behind-the-scenes photo, Wilmer Valderrama, Daniela Ruah, and Vanessa Lachey were seen chatting happily while dressed in their militant NCIS gear.
The crossover will feature all three franchises, so fans can expect a lot of action.
Related News – Be sure to get some more news when it comes to NCIS.