NCIS fans are already counting down the days until the teams from Los Angeles, Washington, and Hawaii join forces for the historic CBS crossover.
NCIS Los Angeles' Callen (Christopher O'Donnell) and Sam Hanna (LL Cool J) will soon join Hawaii's Jane Tennant (Vanessa Lachey) and the flagship drama's Alden Parker (Gary Cole) and co for the first-ever three-way NCIS crossover on January 9th. A first-look promo and synopsis for the episodes have already piqued fans' interest, but a new report claiming Gibbs' (Mark Harmon) presence will still be felt will undoubtedly add to the excitement.
Gibbs hasn't been seen on NCIS since deciding to leave the agency and start a new life in Alaska at the start of season 19.
His absence was felt strongly by the team, particularly McGee (Sean Murray), and while he hasn't been seen since, he has appeared in a few references.
As the three teams tackle a new case, the three-way crossover promises to include another nod to the former series stalwart.
When asked for more information on the historic event, TVLine's Matt Webb Mitovich said it's "fun" to see the teams "squabble about seniority" before going on to say more.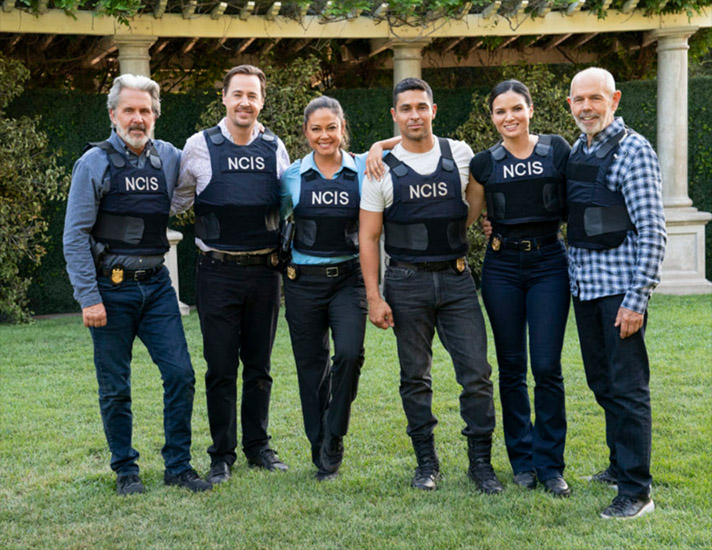 According to reports, the three teams will even interrogate one of their own members.
Matt teased fans with the following information: "(There's) a certain Gibbs 'presence' in one sequence…
"(Along with) a lighthearted encounter between Sam and Kasie (Diona Reasonover), a highly awkward scene involving Deeks (Eric Christian Olsen) and Torres" (Wilmer Valderrama),
"A nice pairing for Fatima (Medalion Rahimi) and Lucy (Yasmine Al-Bustami), as well as what I'll call a'very satisfying audio Easter egg' for one of the three shows' fans."
It remains to be seen how Gibbs' presence will be felt, but it will undoubtedly be welcomed news for diehard series fans.
And, based on the storylines and details provided, it appears to be an unmissable three-hour event for fans everywhere.
As part of the guest cast, some very famous people will appear on the show for the one-time special.
Dawn Olivieri, star of 1883 and Yellowstone, is stepping away from her role as Sarah Atwood in the Paramount drama to appear in the CBS event.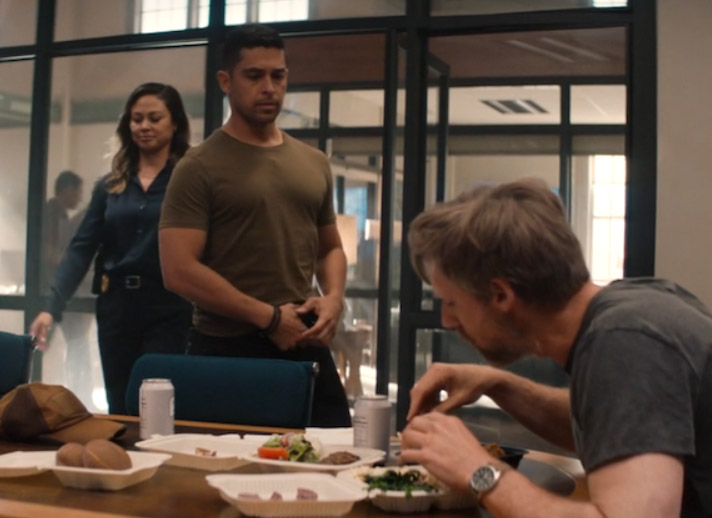 In addition to Lachey and company, Star Trek legend Robert Picardo will appear.
Maya Stojan from Agents of SHIELD will round out the guest cast for the three-way crossover.
Harmon, on the other hand, has yet to sign on for any major projects since leaving NCIS.
According to his IMDb page, NCIS is his most recent role, with no new series or other on-screen projects planned.
Unfortunately, this means that there will be no more NCIS appearances for the time being, but fans will be hoping for a good reference to him in the crossover.
Meanwhile, a number of the show's stars have been posting behind-the-scenes photos from the historic event to social media.
Although Wilmer Valderrama and the crew raised eyebrows when they posed alongside a body bag in one photo.
Related News – Be sure to get some more news when it comes to NCIS.