The longest-serving member of NCIS is David McCallum. But, long before he was cast as Dr. Donald "Ducky" Mallard, the actor had achieved unprecedented success in another iconic show. The role of secret agent Illya Kuryakin in the television series The Man from U.N.C.L.E., which aired from 1964 to 1968, catapulted him to international prominence.
However, in a 2010 interview with The Scotsman, David discussed the highs and lows of celebrity, revealing that on one occasion, a rescue mission was required after fans caused $25,000 in damage.
When asked about his popularity in The Man from U.N.C.L.E., David said, "There's a practicality to it." You must deal with it by refraining from visiting certain locations. Mounted police once rescued me from Central Park. When I went to Macy's, the fans caused $25,000 in damage, and they had to close Herald Square to get me out. That's pretty standard, but you have to live with it. And then the next person came along, and you were dropped overnight, which was a relief."
Nonetheless, the TV star has always maintained a positive attitude. "It's all part of a wonderful, crazy life," he added. I was born in Glasgow, attended school in Gartocharn and Stewarton School in Stirlingshire – across the hills in muddy boots with my jammy piece in my bag – before moving to London. The entire thing is a massive collage of a life. It's always been fantastic."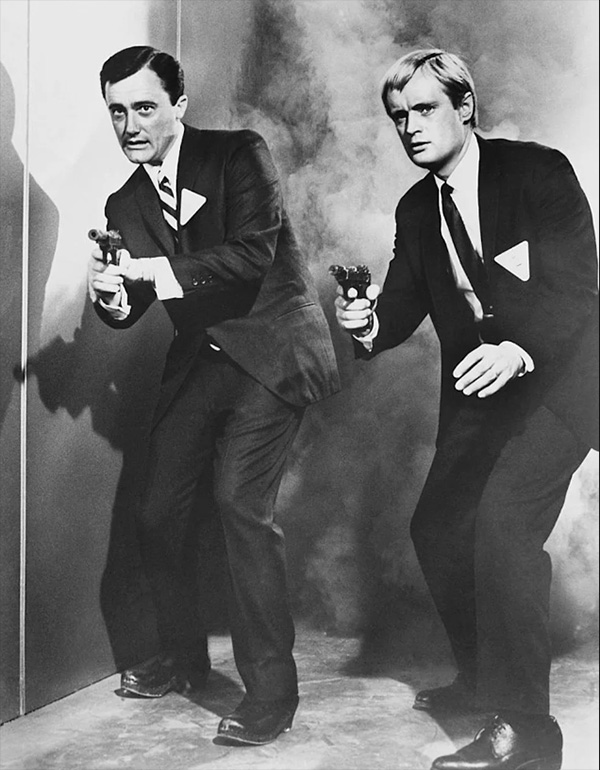 David has previously addressed the dangers of celebrity. In 2017, he told Closer Weekly, "I was a little sad in the beginning that I lost my privacy." "I have an incognito streak in me."
However, the actor clarified that he now has a much calmer relationship with fans. "No one ever causes me any problems. People now approach me quietly and say, 'Love your work, thank you.' It's wonderful that they appreciate it."
Related News – Be sure to get some more news when it comes to NCIS.