NCIS 2021: Fans fear Ducky will die as Torres star drops huge clue 'Is that a funeral!"
NCIS cast has almost finished filming the last few episodes of season 18, and in a behind-the-scene snap shared by Torres star Wilmer Valderrama, it seems like someone is not going to make it to the end.
Fans have been pretty excited to see what the finale of the current season of NCIS has in store. While the series hasn't finished production yet, some of its cast members have taken to social media to tease what is to come with the fans of the police drama. The latest clue comes from Torres actor Wilmer Valderrama, who shared quite a funereal group picture of the cast. 
The actor took to Instagram on Friday where he shared two snaps with his 1.8 million followers.
The pictures portrayed himself alongside many of his co-stars all lined up for a picture and all wearing a similar outfit.
Valderrama was wearing a black suit with a black shirt, black tie and black shoes.
Diona Reasonover, Kathrina Law, Mark Harmon, Brian Dietzen, Sean Harland Murray, Emily Wickersham and Rocky Carroll were all wearing black attire.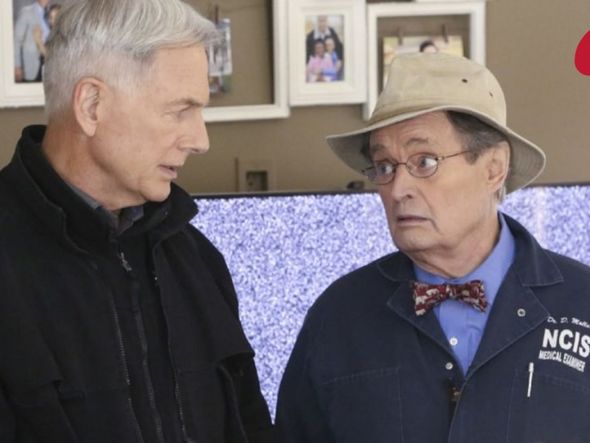 Valderrama captioned the pictures writing: "Speaking of starting lineups.. we are on the homestretch for our season finale.. (that's all I'm allowed to say) #NCIS"
In the comments, fans started speculating that the characters were all attending a funeral.
"I do not like all the black clothes I'm seeing… Who died?" wrote one concerned fan.
"This better not be a funeral!" added a second person.
A third commenter wrote: "NOT ANOTHER FUNERAL ARE Y'ALL KIDDING ME RN (sic)."
"I am a little afraid of the season finale!" wrote a fourth person.
"Too much black!! I'm nervous!!!!" added a fifth, while someone else posted: "You all look stunning except the funeral attire."
"Can't be good if y'all are in all black all dressed up…", commented another user.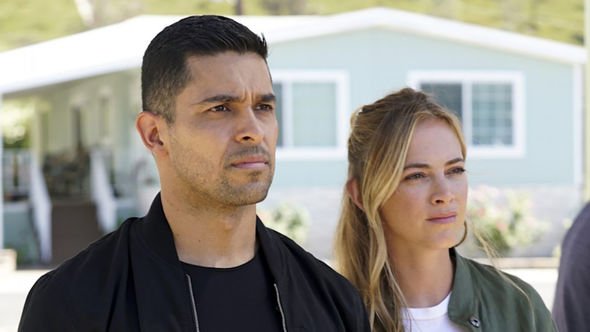 Others however seemed fed up by the show constant drama.
"Enough with sadness in this season pls," wrote one person.
Another fan added: "Please chill down a tad we are already traumatised enough by this season."
Some people noticed one person was missing from the lineup: Dr Donald 'Ducky' Mallard actor David McCallum.
"Where's ducky??" asked one concerned fan.
Since Valderrama seemed to be wanting to say more about the pictures but wasn't able to, this moment could hold a lot of significance.
It definitely would if it were the death and funeral of a character that has been on the show for almost 20 years since its very start in 2003.
Of course, the hope remains that Ducky isn't actually dead is Valderrama was just teasing fans.
But avid NCIS viewers should still brace themselves for a rocky season 18 finale. 
Related News – Be sure to get some more news when it comes to NCIS.