Daniela Ruah, best known for her role as Kensi Blye on NCIS: Los Angeles, lost her cool while filming a scene with Marty Deeks' Eric Christian Olsen in season 13.
Kensi Blye (played by Daniela Ruah) and on-screen partner Marty Deeks (Eric Christian Olsen) have endeared themselves to NCIS LA fans for over a decade, and things are looking up for the two as the CBS drama enters its 14th season. Fans can expect plenty more fun-filled scenes between the two now that their family plans have been put into action after fostering runaway teen Rosa (Natalie Del Riego). However, when the giggles took over, one scene in Season 13 had to be reshot.
Kensi and Deeks are discussing a piece of music on the radio in their car in the blooper reel released to coincide with the DVD release of NCIS LA's 13th season, shared on Instagram by @ericchristianolsenfans.
"I love this music because it makes me feel good," Kensi exclaims to her beau.
Deeks, on the other hand, remains unconvinced as Kensi continues her rant: "How do you not feel good with this beat…"
"I don't know," Deeks replied, before an animated Kensi persuaded him further by saying, "And this fiddle."
Breaking character, Olsen looks at the camera, puzzled, while Ruah bursts out laughing.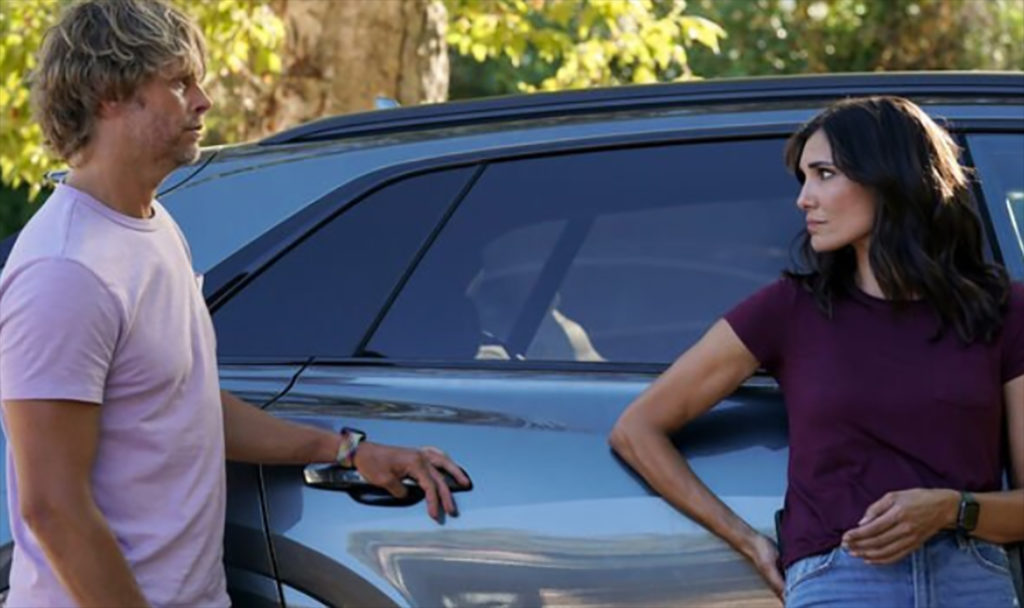 "Is there a fiddle in there?!" Olsen continues as he teases his CBS co-star, who is now keeled over the steering wheel.
"Does anyone have a fiddle?" "Are we going to name instruments?" Olsen goes on.
When the director notices Ruah leaning up against the steering wheel while filming the driving scene, he jokes off-camera, "She's crashed the car now."
And Olsen continues the joke while Ruah laughs, saying, "She crashed the car, what's going on?" "
Bloopers include G Callen's Chris O'Donnell fluffing his lines and Gerard McRaney entering a scene as Kilbride while still wearing his face mask.
Needless to say, Olsen wasn't the only one who found humor in his co-stars' mishaps on the set of NCIS LA.
"This so funny, and has definitely made me laugh this morning!" said Instagram user and NCIS LA fan account @deeks kensi densi fan in response to the clips."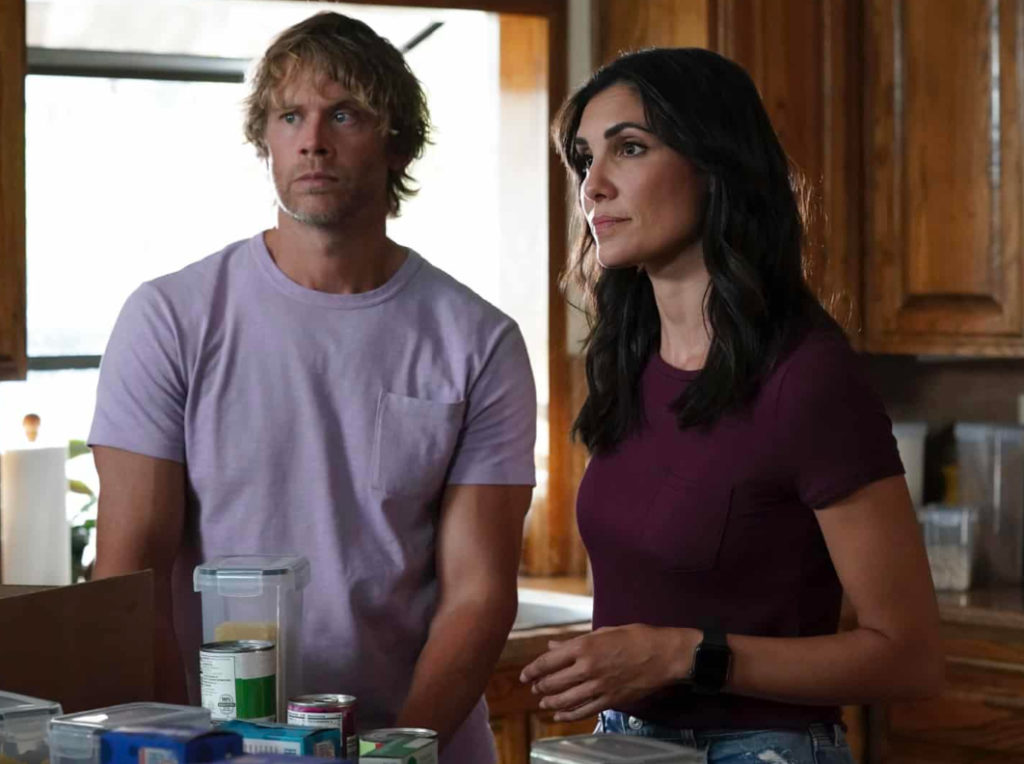 Meanwhile, @carolababer echoed: "Looks like they're all having a great time, thanks for sharing."
And @barbette.spitler had the same thought: "That was fun to watch!" "I enjoy all of the silliness."
@kathyfink5 also tweeted a series of laughing emojis with the caption, "Love the bloopers, thank you so much for posting them." They should show us more of these. "It's funny, it's funny."
@greenacres83 chose two stars in particular, saying, "Kensi and Deeks are too funny!" "I adore these bloopers!"
It remains to be seen whether season 14 filming will go any better, with the cast and crew currently in Los Angeles.
One thing is certain: fans can expect to see Ruah, Olsen, and co. back fighting cr1me onscreen in October.
The show's 14th season will premiere on CBS on October 9, while NCIS and its spin-off NCIS Hawaii will return for their 20th and second seasons, respectively, on September 19.
Related News – Be sure to get some more news when it comes to NCIS.