Mark Harmon left NCIS in the fall of 2021, after nearly two decades on the show, but his presence is still felt as the show approaches its 450th episode.
In honor of the long-running CBS show's milestone earlier this year, his former co-star Wilmer Valderrama couldn't help but pay tribute to the legacy his former co-star left behind.
In 2016, the That 70s Show alum joined the show as Special Agent Nicholas Torres. Mark joined the show in 2003 as Special Agent Leroy Jethro Gibbs.
Wilmer expressed his love and pride for the show in an interview with Entertainment Tonight, saying, "What NCIS has done beautifully – and I got to say, we're here on the shoulders of so many incredible actors that were here before us, actors who, some are here or some have passed, guest stars who have come and gone, and this show has seen so many careers blossom."
"So you think about what this show has meant, not only for the fans, but to our industry and what it's done for us as a community of actors looking for that break or to be discovered," he continued.
Though Mark is no longer a member of the cast, Wilmer acknowledged that such an achievement would not have been possible without him, saying, "It is also a big tribute to Mark Harmon, who led this beautifully for hundreds of episodes and was able to keep this boat with the integrity and the value set that it still performs today."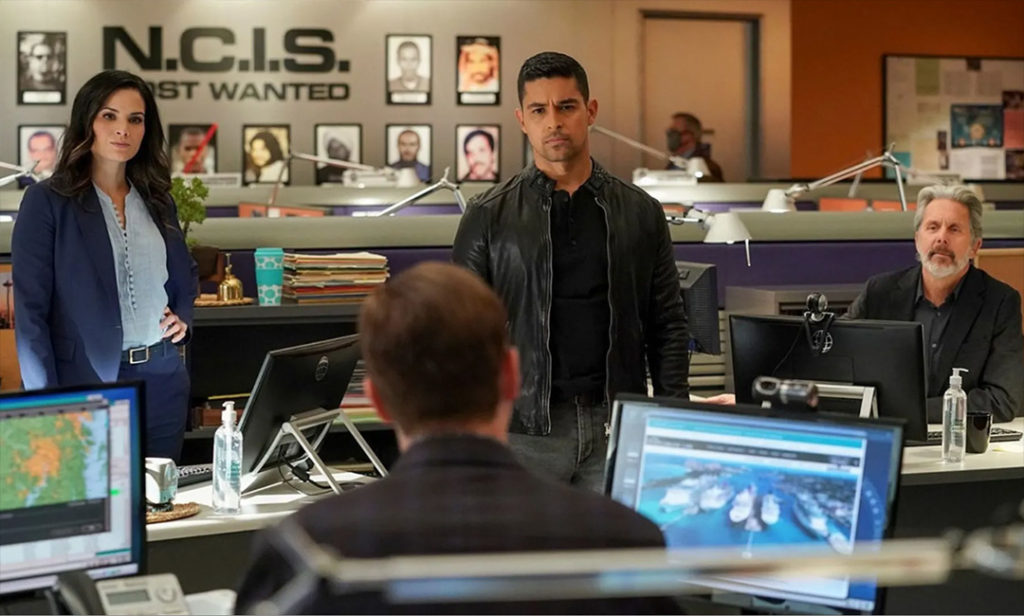 For five years, Mark and Wilmer were co-stars.
Not only did the West Wing actor appear in 435 episodes from 2003 to 2021, but he also made the show possible off-screen.
Mark also worked on 75 episodes as a producer and 262 as an executive producer. In addition, his role on NCIS expanded across the franchise, including NCIS: Los Angeles and NCIS: Hawai'i, and he executive produced and guest starred in NCIS: New Orleans, which aired from 2014 to 2021.
Pam Dawber, the actor's wife, also appeared on NCIS.
Mark has yet to appear in any other television series or movies since leaving the show, though he continues to produce various projects through his production company Wings Productions, which he founded in 2014.
Related News – Be sure to get some more news when it comes to NCIS.