NCIS's fan favorite historian has taken a back seat in recent years, but will be reunited with the team in the season finale.
Donald 'Ducky' Mallard (played by David McCallum) has returned in a preview for NCIS' season 20 finale, Black Sky, which airs in two weeks.
The former Chief Medical Examiner will appear in at least one scene in the second half of the two-parter, but it may be his last.
Ducky is shown meeting with NCIS director Leon Vance (Rocky Carroll) via video link in newly released images from the finale.
His role in the episode is unknown for the time being, but he'll undoubtedly be on hand to offer advice during another difficult mission for the team.
Given that he's about to meet with Director Vance, this final appearance could signal Ducky's permanent departure from the team.
Kompromat, which airs next Monday, will see Alden Parker (Gary Cole), Tim McGee (Sean Murray), and the team investigating a Russian threat.
The finale's synopsis reads, "Agent Torres (Wilmer Valderrama) finds himself in prison as the team tries to stop an impending t3rror att4ck on US soil."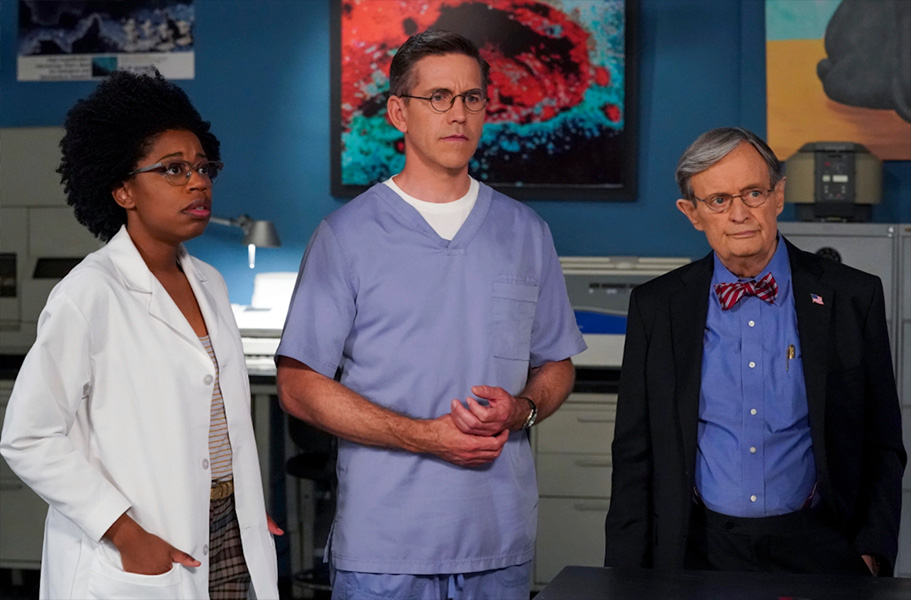 Ducky, as usual, will not be going into the field for this riveting case, but he may be able to offer some valuable insight to Dr Jimmy Palmer (Brian Dietzen) when he inspects a murd3r v1ctim discovered in the National Archive.
McCallum, 89, has appeared in over 500 episodes of the hit drama, but his appearances have been few and far between recently.
While he is still credited in the series' opening titles, he has only appeared in two episodes this season.
He was last seen in the back-to-back episodes Unearth and Leave No Trace near the beginning of season 20 last year.
He is now one of only three main cast members who have appeared in all 20 seasons, following the departure of team leader Leroy 'Jethro' Gibbs (Mark Harmon).
His decades-long NCIS streak, however, may come to an end if this is his final appearance before the series enters its 21st season.
So far, nothing has been confirmed, and showrunner Steve Binder has expressed a desire to keep Ducky around for future appearances.
Related News – Be sure to get some more news when it comes to NCIS.