Chris O'Donnell, star of NCIS: Los Angeles, has reflected on his 14 seasons on the hit NCIS spin-off series.
NCIS LA, CBS's hit cr1me drama spin-off, completed production on its final series last week. After playing G Callen for over a decade, star Chris O'Donnell admitted it "doesn't seem real" that he will have to say goodbye to him.
O'Donnell spoke with ET at the final season wrap party ahead of the show's finale.
He reflected, along with the rest of his NCIS Los Angeles family, on what it was like to say goodbye to the show, its characters, and each other after 14 seasons.
"The 14-year thing, we say it, it doesn't seem real because it feels like we just started this and saying goodbye, it's emotional," the actor explained.
O'Donnell also admitted that "it was more emotional than I expected" when he and the team shut down the series a few nights before.
"They said, 'It's a series wrap on Chris," he recalled after his final scene as NCIS Special Agent G Callen. I couldn't — I was having difficulty communicating with our crew.
"You want to be eloquent and say something wonderful. But the truth is that there was a lot of emotion and love in the room."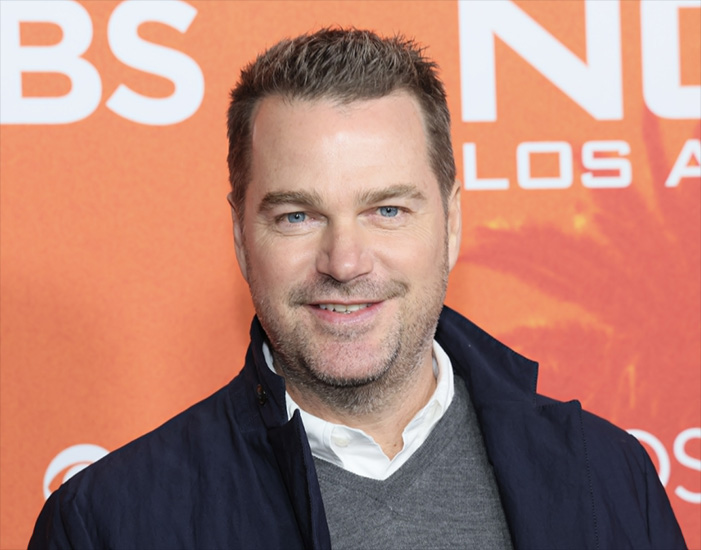 He expressed his appreciation for the show, saying, "It was an amazing run. I'm truly grateful.
"I'm grateful for the opportunity, the success, the viewers tuning in, and the friends I've made along the way."
Recently, the actor paid a heartfelt tribute to his "amazing fans" on Instagram, reflecting on his time on the cr1me drama.
"What an amazing 14 year ride with my @ncisla family," O'Donnell wrote alongside a photo of himself on the NCIS set.
"I just wanted to take a moment to thank all of our incredible fans who tuned in every week. "Now, on to the next adventure!"
Fans flooded the actor's comment section with heartfelt messages of thanks, as well as their sadness at the end of the long-running show.
"I am so sad," one fan, @Su.san1659, wrote. You kept me company during some of the most trying times of my life.
"There was always NCIS LA to look forward to. It's a fantastic show, and I hope Callen gets the happy ending he deserves."
"Thank you, Chris!!" commented another @ncis la gal. G. Callen couldn't have been anyone else. It's been a pleasure to watch you play Callen, a complex, multilayered character.
"I'll miss the entire cast, but especially Callen. If that's what you want to do, I hope to see you in another role soon.
O'Donnell wasn't the only emotional cast member, as co-star Eric Christian Olsen admitted to crying on the final day.
"I cried," Olsen confessed, adding that he ended up giving "an impromptu speech" to his NCIS LA family.
"What I said, which is the fulfillment of dreams, and that the reason we chose this business was to come out here and tell stories, and we got to do that," he explained. We were able to tell 324 stories."
Related News – Be sure to get some more news when it comes to NCIS.