NCIS LA season 14 will not have a Christmas special this year, which will undoubtedly disappoint diehard fans of the CBS drama.
During its 14th season on CBS, NCIS Los Angeles has not been shy about surprising fans with a holiday treat. From season six's Humbug to season eight's Tidings We Bring, characters like G Callen (Chris O'Donnell), Sam Hanna (LL Cool J), Marty Deeks (Eric Christian Olsen), and others frequently combine cr1me-fighting with holiday plans. Season 14 will, however, be devoid of a holiday episode.
NCIS: Los Angeles is only two episodes into its 14th season, with episode three, The Body Stitchers, set to air on Sunday, October 23.
Despite the fact that the holiday season is still a few months away, fans are always curious whether Christmas will appear in the series.
However, according to TVLine's Matt Webb Mitovich, there are no plans for Deeks and Kensi (Daniela Ruah) to celebrate the occasion.
"There was no mention of the procedural in CBS' recent blast about Christmastime fare, and I have since confirmed that, alas, its viewers will not get one [a Christmas special] this year," Mitovich revealed in his latest column.
But the TVLine expert wasn't finished with the bad news.
He also revealed that a fan favorite character who appeared in season 13 would not be returning.
"Ugh, I hate being the bearer of bad news twice in a row," he added.
"However, there are no plans for another visit from Peter Cambor at this time."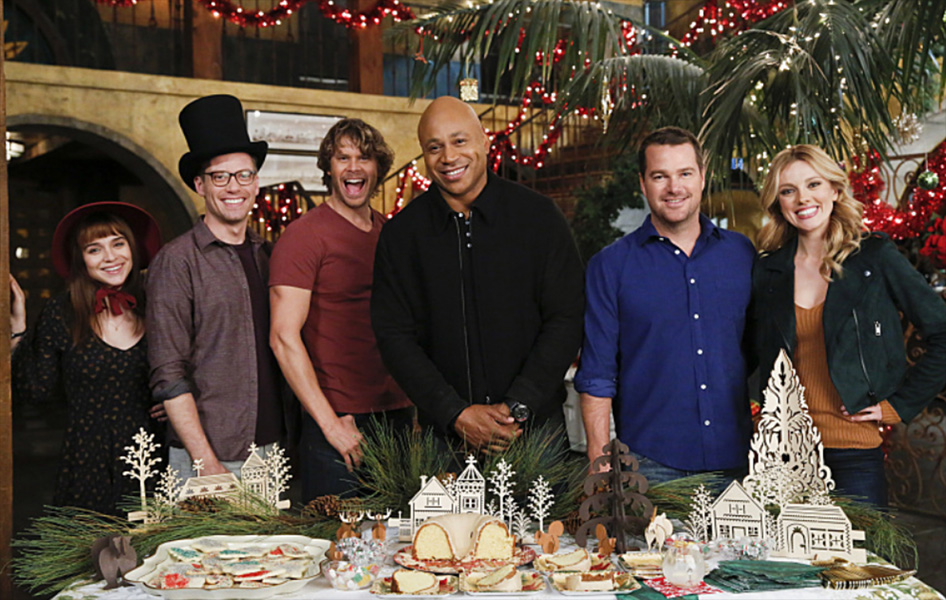 This means that popular actor Nate Getz will miss the rest of the 14th season.
While there is no Christmas special on the horizon, there is still plenty of drama for fans to immerse themselves in.
In season 14, episode three, a new group of villains appears, which does not sit well with Sam.
"The NCIS team join forces with the FBI when a group of grisly murd3rers known as 'The Body Stitchers' returns after evading capture by NCIS years ago," according to the synopsis.
A sneak peek reveals how tense Sam and the rest of the team are as a result of their comeback.
"Four people, Deeks," Sam says anxiously to his colleague at the boathouse.
"They lied right in front of my face," he continues. They murd3red these people, dismembered their bodies, and sewed them back together. "We had them!"
"Sometimes bad guys get away," Deeks tries to reassure his colleague, but Sam is enraged: "This is different!"
Kilbride (Gerard McRaney) appears as well, eager to learn more about the murd3rous group.
He encourages Sam to stop "wallowing" in the fact that he failed to arrest and to learn from his mistakes.
But will Sam and the team be able to put their personal history with the case aside and finally catch the bad guys?
Will passions run too high, allowing the Body Stitchers to elude capture once more?
Related News – Be sure to get some more news when it comes to NCIS.