One of the most pressing concerns among NCIS fans is the possibility of Mark Harmon's return to the show. Some fans are probably fed up with the constant back-and-forth about Leroy Jethro Gibbs. Gibbs is currently residing in Alaska.
NCIS is a CBS police procedural drama that follows the special agents of the Naval Cr1minal Investigation Service's Major Case Response Team. It is the primary federal law enforcement agency for the United States Navy. It also looks into cr1minal activity involving the Navy, the US Marine Corps, and their families. From Seasons 1 to 19, Harmon portrayed Gibbs, a Supervisory Special Agent at NCIS.
According to Rocky Carroll, 'NCIS' star Mark Harmon may return to the show.
Harmon left NCIS at the start of season 19 after nearly 20 years as a series regular. Many people are wondering if Gibbs will ever return to NCIS. The answer is possibly. Rocky Carroll, who plays NCIS Director Leon Vance, hinted that Harmon might return in a future interview with TV Insider in January 2023, according to 'She Knows'.
"I think that as long as this show is on the air, there will always be a hint that we might see Gibbs again," Carroll said. "When I first saw an episode of this show, I thought, oh, it's Gary Cooper from High Noon." Gibbs serves as the moral compass. He's the moral compass we'd all like to have."
Gibbs left NCIS in the fourth episode of Season 19. It followed Gibbs and NCIS Senior Field Agent Timothy McGee, played by Sean Murray, on a case to Alaska. That is when Gibbs decides to stay rather than return to Washington, D.C. "My gut's telling me, I'll know when I find it," Gibbs said of what he was looking for in his life to McGee. "This sense of peace, I haven't had since Shannon and Kelly d1ed, and I'm not ready to let it go."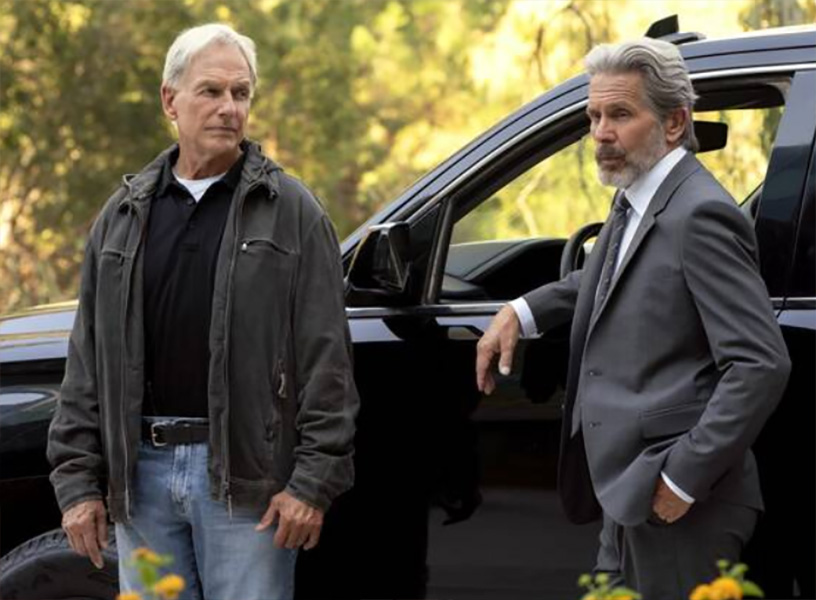 Mark Harmon admits that Gibbs is not done working.
Harmon hinted in a special featurette for the NCIS season 19 DVD that Gibbs was purposefully written out of NCIS so that he could return. "I am not retired… "As far as I know, the character lives in Alaska," he explained.
NCIS executive producer and showrunner Steven D. Binder hinted at Gibbs' return in future seasons in a statement to Entertainment Tonight following Harmon's departure in October 2021. "As longtime fans of the show may have noticed over the years, Gibbs' future… Never underestimate Leroy Jethro Gibbs."
Related News – Be sure to get some more news when it comes to NCIS.