Is Torres' Brutal New Hobby His Way of Coping With Bishop and Gibbs' Departures on NCIS..?
Agent Torres (Wilmer Valderrama) may have a new brutal hobby, according to the NCIS promo for the upcoming episode. And it's causing some serious consternation among fans. Torres has turned to MMA fighting to cope with the recent departures of Gibbs (Mark Harmon) and Bishop (Emily Wickersham).
At the end of season 18, Agent Bishop said his final goodbyes to 'NCIS.'
Bishop and Torres appeared to be in a relationship for a few seasons. But just as it appeared that they were about to take their relationship to the next level, Bishop went on an undercover mission, and Wickersham left the show after seven seasons.
When Bishop and Torres said their goodbyes, NCIS gave them a fantastic send-off. He realizes why they never hooked up after she tells him about going undercover.
"That's why you ignored me," Torres says, to which Bishop responds, "I didn't intend for us to happen." Bishop then kissed Torres goodbye.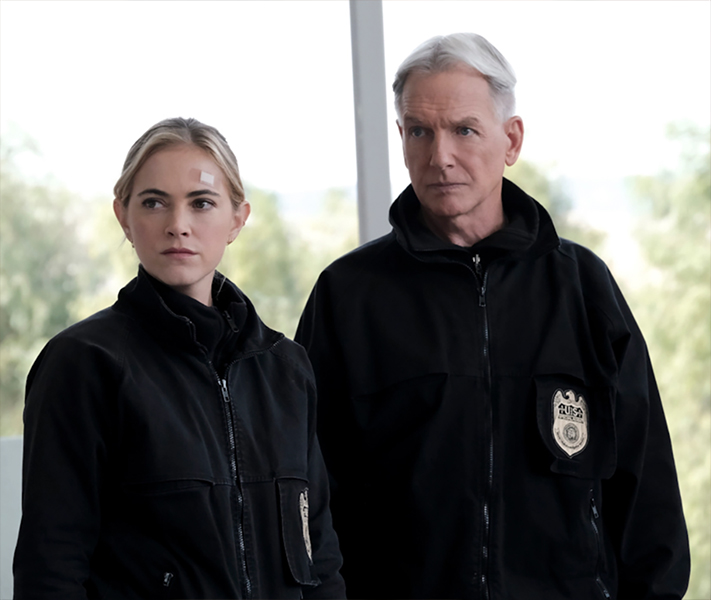 Leroy Jethro Gibbs left the team early in the 19th season.
Mark Harmon took a break from the series he's been a part of since 2003 in the fourth episode of season 19, "Great Wide Open." As a result, Gibbs remained in Alaska after the case he was working on concluded.
During his final episode, Gibbs said a special farewell to each and every member of his team. The pivotal moment for Gibbs and Torres occurred while Torres was driving his boss to the airport. Gibbs compliments him on being a good agent and a good man before cautioning him, "Don't let this job become all that there is." Take good care of yourself."
Is Torres' brutal new hobby a way for him to cope with the recent 'NCIS' departures?
Torres has taken up the dangerous hobby of MMA fighting, according to a 20-second promo for the next episode of NCIS, titled "Fight of Flight." Could the brutal sport be his way of dealing with the departures of Bishop and Gibbs?
The clip begins with Torres walking into the NCIS offices, looking rough. McGee (Sean Murray) notices right away and says, "Looks like you had a late night."
"That, or you just got your pupils dilated," McGee jokes as Torres removes his sunglasses and gives his fellow agent a nasty look.
Is Torres a member of an underground fighting gang?
The promo quickly cuts to what appears to be an underground fight club while McGee ribs Torres. Torres swinging punches in the ring completes the scene. The action then shifts to Agent Parker (Gary Cole) leading an investigation involving a murd3r v1ctim with a missing eye.
The promo, on the other hand, makes it clear that Torres and his violent new hobby will be the focus of the upcoming episode. Is this how he's dealing with the loss of his father figure and love interest?
At the end of the video, McGee tells Torres, "You look like you're trying to get yourself k1ll3d."
Torres' story will continue on 'NCIS' after the Olympics.
"Fight or Flight" will most likely be the last new episode of NCIS until after the Winter Olympics. The network has not confirmed that the most-watched drama on television will be taking a break. However, networks have a history of showing reruns during games. The episode scheduled for January 31 is a rerun of episode 3 "Road to Nowhere."
While the Olympics are on NBC, it appears that they are revisiting Gibbs' departure. This means Torres' story will most likely end when new episodes of NCIS return in late February.
Related News – Be sure to get some more news when it comes to NCIS.